Editorial, Strategy, Leadership, Creative Direction, Product, UX
Product Studio Leadership at Uncorked Studios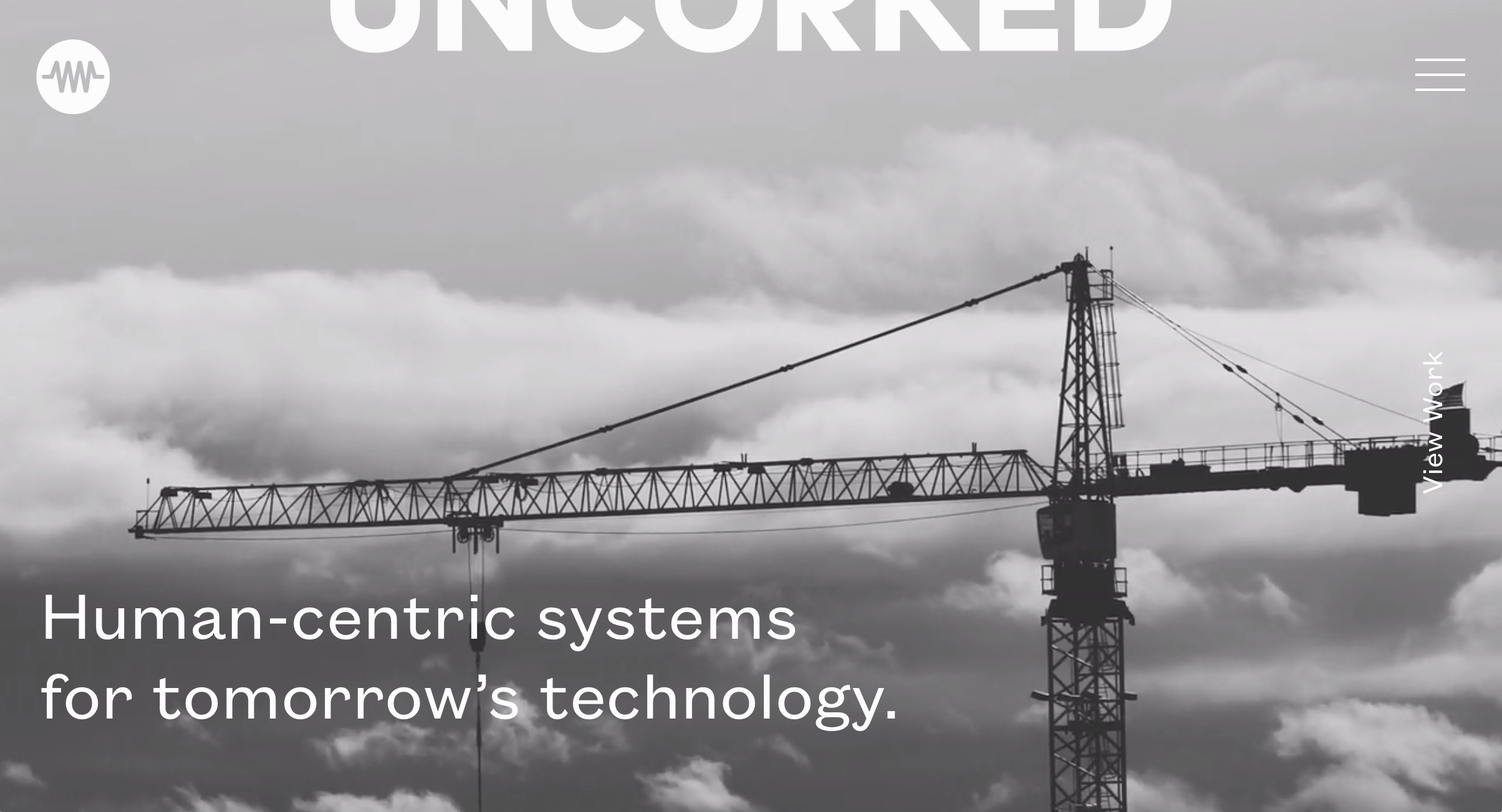 I joined Uncorked during a major shift in the studio's direction as it grew into a new studio space and spread its impact across global audiences.
As Director of Product Strategy I led diverse teams and participated in key client projects for Google, Nike, Daimler, Airbus' Voom Flights, Incúbate, Tentrr, Diageo, and more. Our offering as a "strategic product studio" hinged on our ability to see the entirety of a landscape and the role our concept played in it, so vision work became pivotal in setting our work going on the right foot. As a member of the leadership team I influenced many key aspects of management, creative leadership, and culture.
Earlier, as Editorial Director I drove the creation of the studio's publishing muscle, With Intent, and its events and outreach strategy. I used my background in futures and trends consultancy in the development of a standalone innovation workshop product.
Key additional activities included: business development, long-term strategic planning, studio culture, and marketing; recruiting and managing writers, strategists, and designers; contributing to research (qualitative and quantitative); creative concepting; product, content, and brand strategy; creative critique.
Uncorked was acquired by Fresh Consulting November 1st, 2019, and I became Fresh's Strategy Director, reporting to the Chief Product Officer.
2017 - 2019